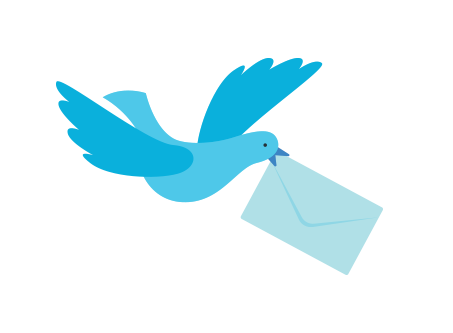 ---
Real-time communication in C-Work ensures you can send direct messages, instantly communicate with teammates, follow topics that are important to you, and start mini conversations in channels.
Markdown Optimised for Chat
Express your ideas clearly with bulleted lists, bold, italics, and much more. Quote blocks, spoilers, LaTeX/math blocks, and polls make it easy to discuss ideas and make decisions in one place.
Emojis for Chat
Have fun expressing yourself with emojis. Convey a broad range of emotions efficiently and in a way that words sometimes cannot.

Inline Image, Video, and Tweet Previews
Send a link and we will automatically generate a preview. Click the preview to see it at full scale.
Drag-and-Drop File Uploads
Drag a file into the compose box and we will upload and preview it for you. Sharing and discussing work with teammates has never been easier.

Code Blocks
Discuss code with ease using Markdown code blocks, syntax highlighting, and code playgrounds.

Customisable Automatic Linkification
Customise C-Work's markup to automatically link back to your issue tracker or GitHub when you type "#1235" or a commit ID.

Highly Configurable Notifications
Send automatic notifications with @-mentions, stream-wide announcements, desktop and audible notifications, emails for important missed messages, alert words, and optional weekly digest emails.

Message Moderation
C-Work moderation dashboard offers auto image moderation, auto message moderation, profanity filter, and domain filter.

Asynchronous Communication
C-Work provides the benefits of real-time chat, while also being great at asynchronous communication.

Topic-Based Messaging
Every channel message has a topic in C-Work, just as every message in email has a subject line.
Message Editing
Don't worry, you can always fix that typo, either in the body of the message or its topic.

Comments
Add comments so you can better organise your discussions. Comments get saved so you can always go back to see what was discussed.
Starred Messages
Keep a to-do list of messages to come back to, or keep track of interesting conversations.

Saved Drafts
C-Work's drafts make it easy to write longer messages without worrying about losing your work.

Conversations Threaded by Topic
Participate in several conversations with the same group at once, without getting lost or overwhelmed.

Full-Text Full-Search History
Search is both snappy and smart, helping you look for text, people, and threads of conversation, with advanced search operators for fine-grained control.