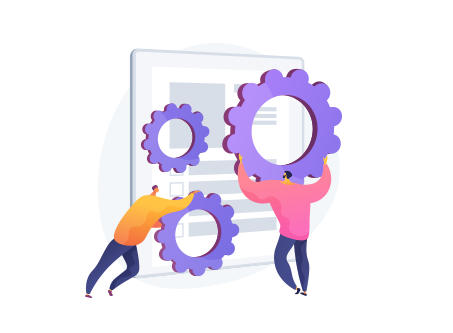 C-Work fits seamlessly into your existing app ecosystem. It offers integration with hundreds of business apps and tools, including Slack, Mailchimp, Zoom, Jitsi Meet, Dropbox, and more.

Off-the-shelf Integrations
Get alerts and updates from your favourite services with off-the-shelf integrations for Trac, Nagios, GitHub, Jenkins, and more.
API
Want to roll your own notifications? We've got a simple RESTful API and Python bindings that will make integrations, both sending and receiving, a snap!
Mobile Apps
Keep up while on the go with our native quality iOS and Android apps.

Desktop Apps
Prefer C-Work in its own window and rich, OS-level notifications? Enjoy it on your desktop.

C-Work for Windows
C-Work for Windows is even better than C-Work on the web, with a cleaner look, tray integration, native notifications, and support for multiple C-Work accounts.

Integrate with IRC, Matrix, or Slack
C-Work offers two-way integrations with IRC and Matrix, and one-way integration with Slack.

GIPHY Integration
Enjoy animated GIFs with C-Work's native GIPHY integration.

Calendar
With C-Work, easily schedule, start and track your conference calls with Outlook and Google Calendar.
Bots
Bots allow you to send content into and out of C-Work, send content to and from another product, and automate tasks a human user could do.